Have you ever marveled at the exquisite glass containers that cradle your beloved products? If so, you're not alone. Glass container manufacturing is a captivating and intricate process that fuses art, science, and cutting-edge technology.
In France, this process carries an esteemed legacy, entwined with craftsmanship and cultural significance.
Join me in this blog as we explore some of the most extraordinary French glass container manufacturers, pioneers of elegant and utilitarian packaging solutions spanning centuries.
Discover their harmonious blend of tradition and innovation, culminating in breathtaking glass creations—be it timeless perfume bottles, graceful wine vessels, versatile jars, pharmaceutical vials, and beyond.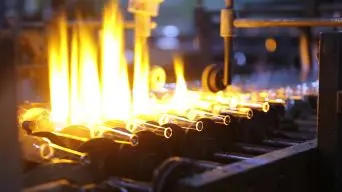 French glass containers redefine the global industry
France's captivating legacy in glass container manufacturing has wielded a profound influence on the global stage. As trailblazers of artistry and innovation, French glassmakers have set a soaring standard, igniting inspiration worldwide.
By skillfully blending time-honored craftsmanship with cutting-edge technologies, they've reshaped the glass packaging landscape, ushering in an era of intricate designs, unparalleled quality, and heightened functionality.
Admired for their elegance and finesse, French glass containers have captured the hearts of consumers and industry leaders alike, transcending borders.
The world now turns to France's unwavering devotion to tradition and ingenuity as a beacon, charting the course of glass container manufacturing toward a future teeming with limitless potential.
Verallia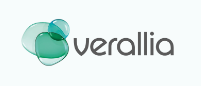 Began in 1827
With a heritage spanning over 125 years, Verallia stands tall as an eminent name in the realm of glass packaging.
Originating in France in 1827, the company has embraced an enduring evolution, crafting glass containers that effortlessly fuse elegance and practicality.
Global in reach, Verallia serves diverse industries, including food and beverages, spirits, cosmetics, and pharmaceuticals.
Their commitment to sustainable practices and cutting-edge designs has garnered widespread admiration, attracting esteemed brands seeking top-tier glass containers.
As steadfast custodians of French glassmaking tradition, Verallia's influence on the industry knows no bounds, inspiring excellence and innovation on an international scale.
VERRERIE FLACONNAGE AGUSSOL

Began in 1974
Located in the picturesque city of Lyon, the Verrerie Flaconnage Agussol has been bringing unrivaled excellence to the manufacture of French glass containers for over half a century.
Since its founding in the early 1960s, this respected family business has been a symbol of craftsmanship, specializing in the manufacture of exquisite perfume bottles and perfume bottles.
With an impressive annual output of over 2 million pieces, each piece exemplifies their commitment to fine craftsmanship and attention to detail.
Admired by renowned perfume houses around the world, Verrerie Flaconnage Agussol has become the epitome of timeless beauty and exceptional quality.
Each exquisite flacon embodies a harmonious blend of traditional and modern aesthetics, captivating customers and setting new standards of elegance in the fragrance industry.
Saverglass
Began in 1897
Established in 1897, Saverglass has emerged as a leading innovator in the realm of luxury glass packaging.
Situated in the enchanting town of Arques, France, Saverglass boasts state-of-the-art manufacturing facilities with a remarkable annual production capacity of over 850 million bottles.
Renowned for their mastery of high-end customization, they collaborate closely with clients to bring visionary designs to life, crafting bespoke glass containers that embody sophistication and refinement.
From intricate embossing to precise color matching, Saverglass showcases an unparalleled attention to detail, making them the preferred partner for discerning perfume, spirits, and cosmetics brands worldwide.
With an enduring commitment to sustainability and cutting-edge technology, Saverglass consistently delivers products that embody the essence of luxury, making each creation a timeless masterpiece cherished by both brands and consumers alike.
Pochet du Courval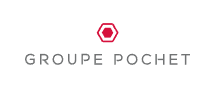 Began in 1623
With a legacy spanning over 400 years, Pochet du Courval is an esteemed icon in French glass container manufacturing.
Since its establishment in 1623, this illustrious company has epitomized sophistication and elegance. Based in the heart of France, Pochet du Courval is renowned for its luxury perfume and cosmetic packaging.
Their mastery of handcrafted glass bottles reflects impeccable craftsmanship, garnered and honed over centuries.
Collaborating with prestigious luxury brands, Pochet du Courval brings dreams to life, capturing the essence of prestige in each bottle.
As unwavering guardians of French glassmaking artistry, they continue to enchant the world with exquisite creations, cherished by connoisseurs globally.
Stoelzle Masnières Parfumerie

Began in 1805
For more than a century, Stoelzle Masnières Parfumerie has etched its mark in the realm of French glass container manufacturing.
Established in 1829 , this prestigious company has continuously redefined the art of crafting exquisite perfume bottles and glass containers. Collaborating intimately with world-renowned fragrance houses, Stoelzle Masnières Parfumerie breathes life into dreams, capturing the essence of luxury in each creation.
Each bottle is meticulously crafted with a blend of timeless craftsmanship and state-of-the-art manufacturing processes, resulting in a masterpiece of elegance and allure.
Proudly embodying French glassmaking excellence, their stunning glass containers grace the shelves of perfumeries worldwide, a testament to their artistry and everlasting allure manufacturing.
Gozone
Gozone stands as a distinguished Chinese glass container manufacturer, showcasing a legacy of over a decade in crafting exquisite packaging solutions.
Specializing in opulent perfume bottles, skincare products, spice jars, and aromatherapy bottles, their creations epitomize elegance and attention to detail.
With an integrated approach that includes their zinc alloy and plastic factory, Gozone seamlessly coordinates accessories with glass products.
Experience the pinnacle of Chinese craftsmanship and innovation, where each creation exudes timeless allure and sophistication.
Elevate your brand with Gozone's masterful glass packaging solutions.
Conclude
In the realm of French glass container manufacturing, a harmonious blend of traditional craftsmanship and modern technologies thrives, giving birth to a diverse array of top-tier glass packaging solutions.
From opulent perfume bottles to indispensable pharmaceutical vials, these esteemed manufacturers stand as exemplars of excellence and innovation.
With each creation, they leave an indelible mark on the global glass packaging industry, cementing France's position as a revered hub for premium glass containers.
Their unwavering commitment to quality, sophistication, and functionality resonates across borders, captivating the hearts of consumers and businesses alike.
As guardians of an ancient legacy, these manufacturers continue to shape a future where glass containers seamlessly weave artistry and utility into each masterpiece.